COMIC BOOK SHOPS IN ESSEX
LOOKING FOR COMIC SHOPS IN ESSEX?
At New Dawn Comics, we aim to be the biggest and best comic shop in Essex, garnering the widest selection of comics and figurines. Including the latest weekly DC, Marvel, Indie Comics, Back Issues and TPB. Having been collecting comic book memorabilia from a young age. Our team has gained a wide knowledge of all of the most popular collectibles in the comic book realm. This means that you can have faith in your purchase being from a knowledgeable and reputable supplier. Our unrivaled knowledge and understanding of the comic book world set us apart from other comic shops in Essex.
comic book store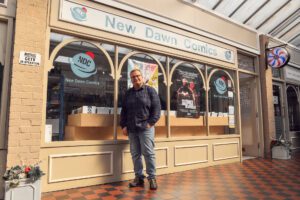 QUALITY COMIC SHOPS IN ESSEX
We understand completely the fascination many have with comics. Striving daily to provide other comic book lovers with a perfect place to browse and buy their favourite issues and figurines. Furthermore, we have worked hard to create a friendly and comfortable atmosphere for all of our customers, where they all can enjoy a conversation about your favourite comics. Altogether, at New Dawn Comics, we are a comic shop in Essex that truly values its' customers. Our unrivaled range of comics and figurines is guaranteed to provide you with endless excitement.
So, if you're in Essex and looking for a comic shop, come and visit New Dawn Comics in Rayleigh and explore our vast range of collectables!
Alternatively, give us a call today and speak to one of our friendly members of staff on 01268777786
You can also find us on Facebook! here you can keep up to date with our current stock.
CONTACT US